Your Mainland Company Formation in Dubai Made Easy
Entrepreneurs and investors prefer Dubai for their company formation because of its investment versatility and strategic market location. A mainland company is a legal entity registered under the Dubai Economic Department (DED) and governed by the UAE commercial company law (Federal Law No. 2 of 2015). Dubai is a rapidly developing global marketplace with tons of promising investment opportunities. This has greatly contributed to the challenges encountered in forming a mainland company in Dubai.
Dubai mainland presents better advantages in terms of company expansion and investment opportunities as against the free zones in UAE. Mainland companies are permitted to trade anywhere in UAE or wider Gulf Cooperation Council (GCC) states.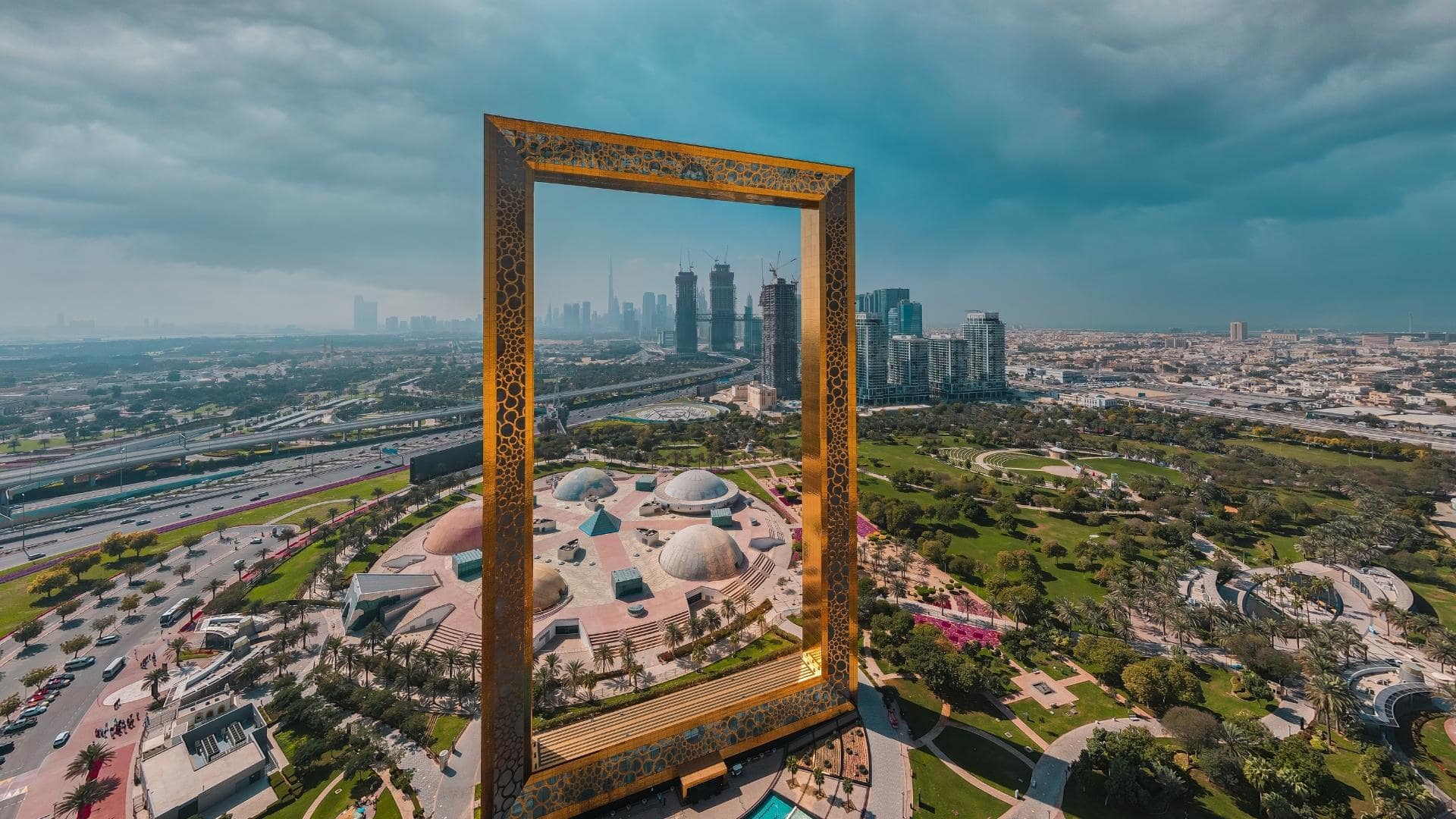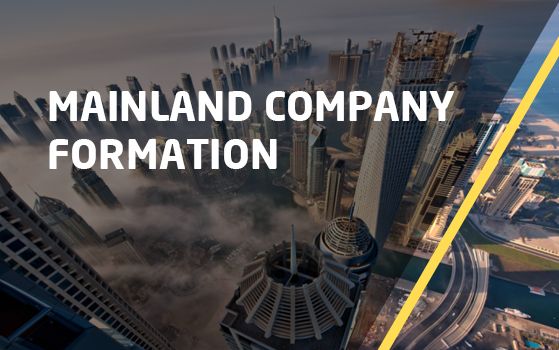 How to Form A Company in Dubai Mainland?
The first step in the formation of a mainland company in Dubai, is selecting the company legal form. This determines the structure of the company and the type of commercial activity they can be involved in, the economic department in Dubai (DED) has over 2000 available activities.
What type of trade license the Mainland Company in Dubai can have?
The most common license types of mainland companies are:
The Commercial license is the most common trade license in Dubai, it includes all kinds of commercial activities, it can also include some professional activities, if approved by the Dubai Economic Department, the activities must be linked to each other, most investors choose the general trading activity, this allows them to practice multiple direct trading activities in one license, and enables them to import and export almost any product to Dubai, except trading of some products which requires approvals from other government departments such as jewelry, magazines and newspapers trading, the legal form can be sole establishment for locals and GCC nationals or LLC.
This license type is the easiest to do, it must include professional activities only, usually new investors go for this type because of the cost, it's cheaper from the other types and you can quickly issue the license, all consultancy activities must take a form of a professional license, the legal form can be either a sole establishment or a civil company in case of more than one investor, this license type is easy to form, amend and cancel, some professional activities include: Consulting, typing, drawing, and designing.
This license is issued for industrial and manufacturing activities, it usually takes a form of an LLC, the location of the license must be a warehouse or a factory, the location can be an office for the first year if approved by DED, Most of the industrial activities require external approvals that include: ministry of economy, civil defense, municipality, and other departments, some industrial activities include: manufacturing, packaging, filling and producing of many products.
This license type is issued for tourism activities only, the form is usually an LLC, it requires the approval of The Department of Tourism & Commerce Marketing (DTCM), for the most activities, the requirements include an insurance policy, you should rent an office in Dubai mainland, the minimum space is usually 300 square feet, some tourism activities include: inbound and outbound tours, hotel and travel agency.
What are the legal forms of a Dubai Mainland Company?
The most common company legal forms for a mainland company are:
A sole establishment is owned by a single person mostly referred to as a sole proprietor. The sole proprietor owns 100% of the sole establishment. A corporate body or a group of individuals cannot set up a sole establishment. A sole establishment is permitted to carry out a number of activities in the commercial, industrial and professional sector in Dubai. If the sole proprietor happens not to be a national of UAE or GCC, a UAE national will be appointed on contract as a Local Agent for the establishment. This local agent will be paid an annual fee for representing the company in liaising with the government for licenses and labor card, the Sole establishment can appoint one manager only as per DED business regulations, but it can have multiple branched inside Dubai.
2. One Person Company (LLC):
The one-person limited liability company is owned by one natural or one corporate body, it consists of one person only. It is similar to the sole establishment but it differs in some provisions, the most important of which is that its liability is limited to the single partner's share, whereas in the sole-proprietorship the liability is unlimited, a local a GCC national can establish and own a one-person company (LLC), the trade name of this company should be: Shareholder's name + the activity + the legal form+ LLC, it can have up to 11 managers, the manager can be of any nationality.
Dubai's flourishing economy provides excellent investment opportunities for Professional investors looking to establish a civil company in UAE. A civil company is a business partnership for professionals. The shareholders of a civil company can be of any nationality. If the owners are nationals of a country other than the UAE or the GCC, they require a Local Service Agent (LSA). The Local Service Agent will help in the obtaining of a professional license, visas, labor card and various other documents from concerned authorities. There is no minimum capital requirement for the setup of a civil company in Dubai, a civil company can practice consultancy activities but must be 100% owned by professional partners, it can appoint one manager only as per the DED business regulations.
4. Limited Liability Company (LLC):
The Limited Liability Company is the most common legal form in Dubai due to the various option of trading activity it provides. LLC is licensed to carry out industrial, commercial, professional and even tourism activities in Dubai. LLC must have between 2-50 shareholders. 51% share volume of a Limited Liability Company should mandatorily be owned by a local sponsor or partner who is a UAE national. The shareholder's liability is limited to their extent of share in the company's capital although investors retain maximum legal ownership of LLC in Dubai, LLCs can practice any industrial, commercial, professional or tourism activity.
5. Branch of a Foreign Company:
Many foreign organizations seek to open branch offices in Dubai because of its numerous trade benefits. A branch of a foreign company can practice professional activities including some commercial and industrial activities with a special permit from the Ministry of Economy. The company branch basically provide a branding service for the parent company and can also be involved in the provision of service and products in Dubai. The branch company must operate under the name of the parent company and provide the same services as the parent company. Foreign companies require the service of a local agent for the formation of a branch office in Dubai. The Local Agent will liaise with the government for the issuance of trade licenses and labor permits.
Benefits of A Branch Company:
6. Representative Office:
Foreign companies establish representative offices in Dubai for the sole purpose of promoting their activities. A representative office is not a business structure in its own, but rather a business activity that a foreign branch can conduct in the promotion of its products and services. A Local Service Agent is required in the formation of the representative office in Dubai. The contracted Local Service Agents represents the company in liaising with the government for obtaining licenses. Dubai government offers a 100% foreign ownership of this type of establishment. Foreign investors do not require local sponsor or partners in the formation of a representative office in Dubai.
Representative offices in Dubai are allowed to carry out commercial activities of the parent company only after due registrations and permit issuance from the following government authorities;
Representative office formation in Dubai requires serious paper works and important decision-making processes. With our full support and assistance, your representative office will be up and running in no time. Our many years of experience in Dubai mainland business setup will help us provide you with the best representative office setup strategy.
Set up your Mainland Company Today
The Required Documents to Set up a Mainland Company in Dubai
For individual Shareholders:
For Corporate Shareholders:
Note: Some nationalities may require a security approval at the time of submission, for these nationalities the shareholder is required to be present, additionally the shareholder should bring the original passport and 6 months bank statement from the resident country.
According to the Department of Economic Development (DED) the required Contract for issuing a mainland license in Dubai is showing below:
| Legal Form | Require MOA | Local Service Agent Agreement Required? (When no local partner present) |
| --- | --- | --- |
| Individual Establishment (Sole Proprietorship) | No | Yes – Professional |
| One Person Company | Yes | NA |
| Civil Company | Yes | Yes |
| Limited Liability Company | Yes | NA |
| Private Shareholding Company (Private Joint Stock Co) | Yes | NA |
| Public Shareholding Company | Yes | NA |
| Simple Limited Partnership | Yes | NA |
| Partnership Company | Yes | NA |
| Branch of Foreign Company | Copy of the main company's MOA attested by Ministry of Foreign Affairs | Yes |
| Branch of Dubai Based Company | Copy of the main company's MOA | No |
| Branch of U.A.E. Based Company | Copy of the main company's MOA | No |
| Branch of GCC Company | Copy of the main company's MOA attested by Ministry of Foreign Affairs | No |
| Branch of a Free zone Company (commercial/industrial/professional– no local) | Copy of the main company's MOA | Yes |
| Intelaq | NA | NA |
Road Map to Starting Your Mainland Company in Dubai
When you decide to start a branch or setup a new company, picking the best business setup consultant in Dubai is just as important as any other process involved. Our business setup consultancy is a highly positioned company with many years of experience and skilled experts who are well abreast with the company formation procedures.The business setup in Dubai follows a number of steps which can be achieved in the shortest time frame with the proper assistance. The setup process includes:
At Paso, we offer full-scope assistance in your company setup of any kind. We offer our clients unmatched professional advice and hasten up the process of your mainland company formation in Dubai, contact us to start your company today.